Ayurvedic Cooking from the Right side of the brain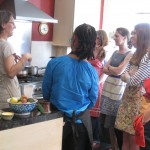 Learn to cook delicious, nourishing food and have fun with a small group – includes lots of hands on cooking and a shared meal.
An experiential hands-on workshop exploring how we cook as well as what we cook.
This workshop is an Introduction to Ayurvedic Cooking with a difference – the content of the workshop and the content of the recipes will flow with what feels right for the group on the day.
When we cook from the right side of the brain, our instinct and our senses can guide us to combine different flavours in appropriate quantities. Cooking can become an exploration, a dance and an expression of love.
Saturday 20th January  –  West London  –  £80 (£65 early bird) – includes a delicious lunch!
For more details & booking: email julie@simpleayurveda.co.uk 
Amnanda Training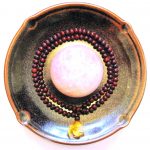 Bringing clarity, harmony and joy
The Amnanda training takes place over the course of a year, with one day a month of shared exploration in a small group as well as receiving this lovely treatment yourself.
Amnanda training in  Sussex
Begins January 2018  – Ditchling – Thursdays
Full  –  Waiting list available
Amnanda training in London
Begins February 2018 – West London – Saturdays
Places available
Please email julie@simpleayurveda.co.uk for an information pack and booking form.
I am happy to run Amnanda trainings elsewhere if there is demand.
Groups have a maximum of six participants and can take place in someone's home. Please get in touch to discuss.
Contact julie@simpleayurveda.co.uk