Wednesday May 20th  –  Evening Constellations Workshop – Online

  Saturday May 23rd –  Morning Constellations Workshop – Online

 Saturday 6th June  –  Family Constellations Workshop  –  London

Can you really do Family Constellations online?
Yes, you can! We are already working remotely when we ask someone in the group to represent a family member for us and it works perfectly well online. 
Using Zoom as a platform we will be coming together in a small group and working with what is present in the moment. Because we are working online, the calls have a shorter time frame. If you are representing I will encourage you to stand up and move about.
What never ceases to amaze me, is the way in which the work of one person is frequently of service to others in the group.
---
Wednesday May 20th
Evening Constellations Workshop
6.30-9pm
---
Saturday May 23rd
Morning Constellations Workshop
Evolution Arts Online
click here for  information & booking
---
Saturday June 6th
Family Constellations Workshop
Colet House, London
click here for information & booking
---
Testimonials from  previous workshops
"Julie created a safe group space in which to truly be, connect, relax and regenerate and she has the knowledge, insight, strength and intuition to guide safely through whatever the space brings."  Claire, Surrey
"Working with Julie and Paul with Constellation Workshops has proven to be more real, powerful, grounded and more transformational than working with Ayahuasca"   D. Haigh
''The constellation work I had with Julie Ulbricht astonished me in its accuracy. It took me exactly to the ''pocket'' of childhood trauma that I needed to revisit in order to burst it open and break free from. Julie's expertise, combined with her gentle manner and deep intuition, creates the ideal environment for deep healing. The process with all its dynamics seems to be driven by an element of magic.''  Dana, Hertford
 Testimonial from an online workshop
"Thank you for facilitating this amazing experience, Julie. I'm sure it will take time to process it all but I immediately feel lighter somehow, as if a heavy burden has begun lifting."  Miranda
You are welcome to call me for a chat before booking:    07529 549589      
or email julie@simpleayurveda.co.uk
---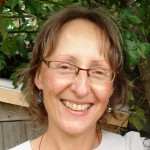 Julie Ulbricht
is an Ayurvedic Practitioner working in London & Sussex. She became interested in trauma and family systems as part of the underlying causes of ill health and began to explore methods to look at and address the root causes of disease. Julie trained as a Family Constellations Facilitator in 2015 and has regular supervision with Barbara Morgan. She has also studied with a number of other teachers including Stephan Hausner, Francesca Mason Boring and Ty Francis. More info
"The foundation and backbone of my practice is many years practice of meditation and bodywork. Why are these important? Because the ability to listen, sometimes to hear behind the words and to sense what the body is communicating, offer a way to connect at a deeper level."