Feeding Your Demons  –  Talk and Guided Meditation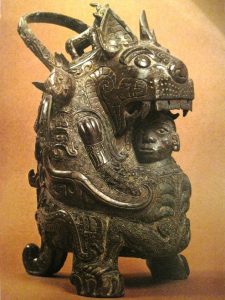 What is a demon?
A demon is anything which is an obstacle in your life and which is draining your energy. It could be a physical issue (e.g backache / chronic health problem) or an emotional issue (anger, anxiety etc.) It can also be used to work with addictions and relationship issues. Feeding Your Demons is a Buddhist psycho-therapeutic technique where you turn towards the thing you wish would go away and instead open a dialogue with it. more info
You will have the opportunity to experience Feeding a Demon for yourself.
Wednesday, 5th December  2018, 7.00-9.30pm 
Hovestressbusters, Cornerstone Community Centre, Ho

v

e
Click here for more info