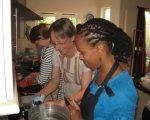 To nourish body, mind and emotions
Changing your diet can help to bring more physical energy, mental clarity and emotional balance. You will be introduced to the principles of Ayurvedic cooking and learn how to incorporate them into your daily life. We will also prepare and eat a delicious meal together. Come and get inspired with simple recipes and practical tips that can transform your life!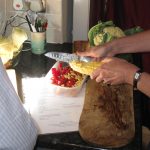 • Improve your digestion
• Tips for healthy eating
• Using spices to improve digestion
• Kitchen medicine
Are you Vata, Pitta or Kapha?
Learn which foods will help to keep you in balance depending on your type
How food affects mind and emotions: balance yourself naturally the Ayurvedic way.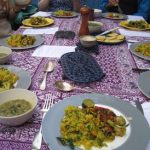 Foods to detox: learn about the healing power of mung beans and how to make your own ghee
Simple recipes you can use at home
Come and get inspired!
Workshops including hands-on cooking and delicious healthy meal.
[table id=6 /]