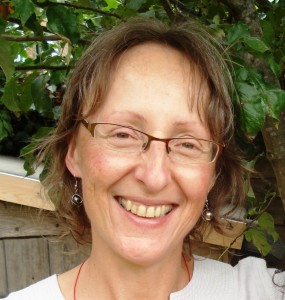 I am an Ayurvedic Practitioner and Family Constellations Facilitator based in Sussex. Here is the story of how I got here…
In 1991 something happened that was to change the course of my life forever: I was in my mid 20s, living in London and studying to be an Architect. Although I went on to complete my studies and work as an Architect for six years, what happened then was like a knife that cut through my life, marking a turning point, a change in direction….
Walking home one evening after sharing a beer with a couple of friends, I was aware of being followed. Along with the awareness was a fear that somehow paralysed me and prevented me from taking action. In the entrance hall to the council block where I was living the stranger attacked me and in that moment the world that I had felt safe in became fundamentally unsafe.
Thankfully the physical damage to my body was relatively small; however the PTSD symptoms lasted around 2 years as well as triggering a more serious health issue.
But there are other ways of viewing the attack: Firstly it was an uncanny echo of a traumatic experience from my father's childhood which I didn't know about then, but had nevertheless been present in my nightmares as I grew up. Secondly, and more importantly, it triggered a fundamental change of direction in my life; as I became increasingly interested in health, psychology and well being. Ultimately this led to a complete career change: I studied Ayurveda, first in the UK and then in India. When I began to practice Ayurvedic Medicine in 2010, I started to realise that the root cause of most of the ill health, addictions and relationship issues I encountered was trauma. Gradually my focus turned more and more to healing trauma – both my own and that of others. My studies took me on to train to give the Ayurvedic trauma-releasing treatments known as the Amnanda Process. I also studied Feeding Your Demons, a Tibetan Buddhist psychotherapeutic technique, and later Family Constellations, which includes an awareness of ancestral trauma and the larger systems we are part of both individually and collectively. More recently, after certifying as a Havening Touch® Practitioner, I combined these last two modalities to develop my own offering: Systemic healing, which combines the power of healing touch with a systemic perspective.
My study of trauma has informed and transformed the way I view the world, how I am in relationship as well as my own sense of identity and well being. My privilege is to accompany others on this healing journey and to witness their transformation as they accept and integrate their own wounded parts and grow in health and well being.
My practice has been influenced by the many inspirational teachers that I have been blessed to study with; including Dr Vasant Lad, Lama Tsultrim Allione and Barbara Morgan.
Julie Ulbricht BSc, PG Dip Ayurvedic Medicine.
"The foundation and backbone of my practice is thirty years practice of meditation. Why is this so important? Because the ability to listen, sometimes to hear behind the words, to focus in on the pulse – these are the tools I work with."
What people have said about Julie
"It was such a relief to find some guidance with positive suggestions about how to improve my diet. Previously it seemed anything I ate caused problems and I couldn't isolate what the triggers were. Julie is an intelligent, knowledgeable and gifted woman with some important healing tools in her hands. I couldn't recommend her highly enough" Clare, London.
"I have worked with Julie over several of her healing modalities and find her an extremely warm, skilled and intuitive practitioner. Her Systemic Healing method is surprisingly simple and yet so powerful. I found my system calmed and nourished by the session, and best of all it's given me an ongoing tool to use when I want to soothe and ground my system. I highly recommend working with Julie."  Piers, Sussex
"When I first met Julie I was having daily stomach cramps and bloating and regularly constipated, often for days at a time.  Julie recommended a couple of ayurvedic remedies as well as a change in diet with some meal suggestions, which was really helpful. My follow up was booked for 4 weeks later and by this time I had not had any of my painful abdominal symptoms for 3 weeks, and my bowel movements were regular! It's so freeing to be pain free- more time for the fun stuff:-)"  Mika, Sussex
"After the very first session my anxiety decreased and completely resolved after a few sessions. I began to feel an inner calmness, even in times of difficulty." Amanda, London.
"The next morning I woke up feeling totally relaxed – as if every single muscle was soft – amazing!" Anne, Surrey.
Click here to book a Consultation or Treatment with Julie