This offer is aimed at supporting anyone who is facing challenges at the moment, whether they are financial, emotional or to do with your physical health. I am particularly keen to support those in my local area – Sussex – although this is an online service and available wherever you live.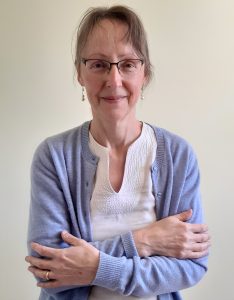 Systemic healing is a form of 1:1 trauma work which can be done face to face or online. It incorporates a systemic perspective with the power to rewire the brain through the healing touch known as Havening Techniques®.
As I guide you to gently stroke your hands, arms and face, hormones and neurotransmitters (serotonin, oxytocin and GABA) are released in the brain along with the delta waves that we experience in deep sleep. Together these help to down-regulate and re-wire your nervous system.
By tuning into the body we access our innate intelligence and capacity for self-healing. You know what you are ready to release – what beliefs about yourself are limiting you, what wounds you are ready to heal and we go at your own pace.
Working online, I model and mirror the touch and hold space to witness your healing journey as it unfolds. I also bring a systemic perspective: the grief you feel may not be yours alone: it may belong to a parent or ancestor; the difficulty letting go of a belief or addiction may reveal an unconscious contract which connects you to a family member. The issues that arise can be explored and released giving you the freedom to live your life fully.
The 75 minute online session is available by donation during April on the following dates: Tuesday 6th, 13th, 20th & 27th.
A minimum donation of £5 is required to book. You are welcome to give more or to give a top up donation later depending on your financial circumstances.
To book your slot please email julie@simpleayurveda.co.uk listing the dates and time slots (morning/afternoon/evening) you are available.